If ever there was an opportunity for a business to get ahead in digital marketing, it's in the materials handling and heavy equipment businesses today. The industries have chronically been behind when it comes to investing in marketing. Most materials handing and heavy equipment companies use old school tactics, boots-on-the-ground sales forces and relationships to win business. However, all that is changing. A new generation of forklift and bulldozer buyers are are coming up the ranks and they are children of the Google age. And they buy using digital tools and changing the nature of materials handling marketing and heavy equipment marketing.
Opportunities for heavy equipment sellers
Their bosses say "go get me some rack" and they walk past the shelf where the catalog is and either fire up their computer or more likely reach for their smartphone or tablet to search for a vendor.That said here are five areas in which you can get out ahead of your competition in the materials handling or heavy equipment sectors very quickly. Teh tips fare from  experts at our  materials handling digital marketing agency.
1. Build a Content Library:
Build a materials handling content library like Raymond Handling Concepts did and see who shows up on your door step. Hire a content marketing agency or recruit an out of work journalist and write articles that make your company appear as the expert that it is.  Few companies do this yet and those that do get noticed quickly.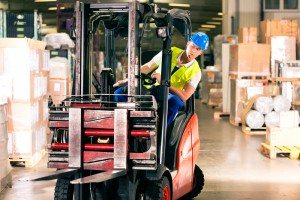 There are big advantages for materials handling companies that engage in digital marketing
2. SEO or search engine optimization
Very few companies are building great web content and optimizing it for Google and Bing so they rank in the top search results.  Find an SEO agency and get results in 90 days or learn SEO yourself.
3. Generate Leads from Email Marketing
Gone are the email blast days. A curated and targeted customer list that gives great content to people that subscribe lets you build your brand and awareness among those that buy your products and services. Use the new rules of email marketing and generate valuable sales leads for your sale force.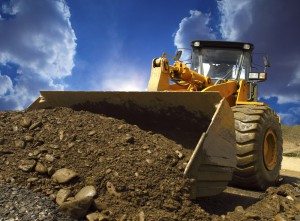 4. Sell Equipment Online
Sell a forklift or backhoe or bulldozer in an online store?  Yep. Most sales pitches start online and require completion offline by phone, however a store full of your forklifts and heavy equipment will surface in search engines. No one puts their credit card down to buy a $20,000 lift truck, they would much easily purchase one of the best audio interface 2017. And you can sell supporting equipment, parts and more. See this materials handling store example.
5. Social Media Marketing:
Your business is on Twitter right? What about Facebook or Google Plus or LinkedIn? Many B2B sales happen because of awareness built in social media. Build a strategy and share the great content you are creating from #1 (above). You will get known quickly. And sales will follow. Find out more with a free 30-minute call with Cyberwalker Digital. We are a Tampa-based digital marketing agency that specializes in digital marketing strategy and builds digital assets and strategy for materials handling sector and for heavy equipment clients.